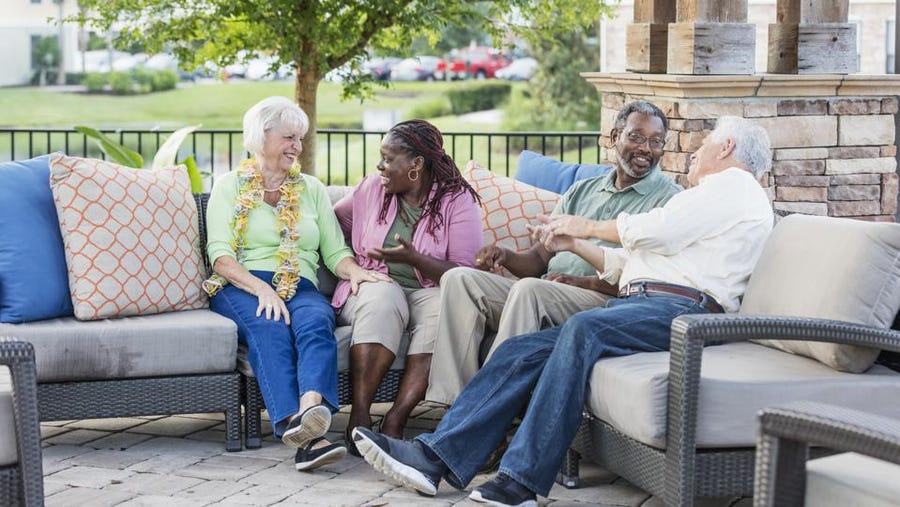 With over 670 55+ communities in Florida, there is no shortage of homes to choose from. In order for a community to be considered 55 plus, or housing for older persons, the housing must be intended for, and operated by occupancy of persons 55 years of age and older. However, there is a 20%- 80% rule of thumb. Meaning, 80% of Occupants must be over the age of 55 and 20% can be below that age if the community permits.
Most 55 plus or retirement communities are located in or near places that have crime rates lower than the national average. Therefore, if you are searching for a safe and secure place to live, with a low crime rate, and you are over the age of 55 these communities are ideal.
Some of Florida's top 55 plus communities are on top of the world located in Ocala Florida, the vi, located throughout Florida, Solevita location Salavita located in Kissimmee Florida, latitude Margaritaville located in Daytona Beach Florida, Palatine preserve located in Fort Myers Florida, and stone Creek located in Ocala Florida. Prices for homes in these communities can start in the low $100000 go all the way into the million dollar price range, depending on your style in preference. Home styles can consist of condominium's, townhouses, apartments, mobile or manufactured homes, or recreational vehicles that can be rented, least or purchased, depending on the location.
For many residents the social aspects of these communities are a major selling point and Amenities can include Protection of a gated community, activities like golf, tennis and pick a ball. In addition, these communities offer the convenience of maintenance and everyday task and responsibility such as yard work, are taken care of.
While these communities offer you an escape from noisy neighborhood kids and a quieter atmosphere, you are still able to have guess under the age of 55 visit, however the community's does restrict the length of their stays.
Newer 55 plus homes are likely to offer options that include elements of a universal design, which prioritizes functionality. Homes in 55+ communities are now being built at single level to eliminate stairs, have light switches, and counters that are low and accessible for people who use a wheelchair, no step showers and easy to reach cabinets. They go beyond ADA compliance and just make a better home.
Like most homes in a community there will be HOA fees associated with 55+ communities. In many cases fees can exceed $800 a month, in addition, fees on top of HOA can also include mandatory country club fees. If you are interested in this luxury lifestyle upon retiring, get in touch with me today to begin the process.